Junior Programs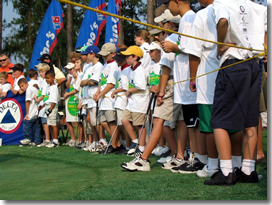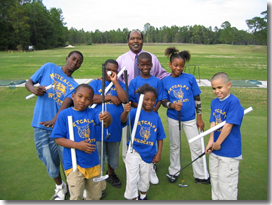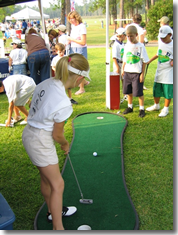 Ironwood specializes in teaching kids from all ages, whether you're 2 or 102, you're always welcome at the Communities Course. Ironwood has been one of the stops and a regional qualifier for the Drive, Chip, and Putt -sponsored by THE GOLF CHANNEL for the past 7 years and is the home course for several local high schools. During the summers, we offer various junior programs for those just getting acclimated to the golf course. As a part of the mission of the PGA, we seek to impact the lives of young people by providing educational programs that build character, instill life-enhancing values and promote healthy choices through the game of golf.
Ironwood has a year round junior rate of only $5 for kids up to 17 years of age, so feel free to take advantage of that whenever your heart desires.
---
Swing Into Summer with Youth Golf Camps at Ironwood Golf Course!
Registration Opens April 1, 2020     CALL TO REGISTER OR FOR INFORMATION: 352-393-8505
Ages: 6–17 years old, Coed, enrollment is limited to 20 campers.
Kids will have a fun-filled day with learning about the sport!
Dates and Times:  Tuesday – Friday, 9:00 am – 3:30 pm
        Week 1:  June 23-26
        Week 2:  July 14-17
        Week 3:  August 4-7
Fees:  $150 per person (+ tax), Golf equipment provided by Ironwood.
Camp is open to boys and girls ages 6–17. Children who are 6 year old are required to take a free golf skill evaluation by appointment. If a camper cannot attend after payment is received, the value can be applied to rounds of golf or merchandise in the Pro Shop.
Campers bring their own lunch or lunch can be purchased at snack bar – Hot dogs, chicken nuggets, sandwiches, French fries and other items are available. Approximate cost is $5.
Each camper will receive a water bottle and drawstring bag on the first day.  Water and sunscreen will be provided. Any special sunscreen you may use, hats, and bug spray are also recommended.
Enrollment is limited to 20 juniors per session.
CAMP CURRICULUM
        Basic fundamentals of a proper golf swing, for driving, chipping and putting.
        Understanding of personal swing tendencies and swing drills for improvement.
        Proper practice techniques.
        Sand trap play.
        Developing a winning attitude.
        Knowledge of basic USGA rules and etiquette.
        On course playing strategies.